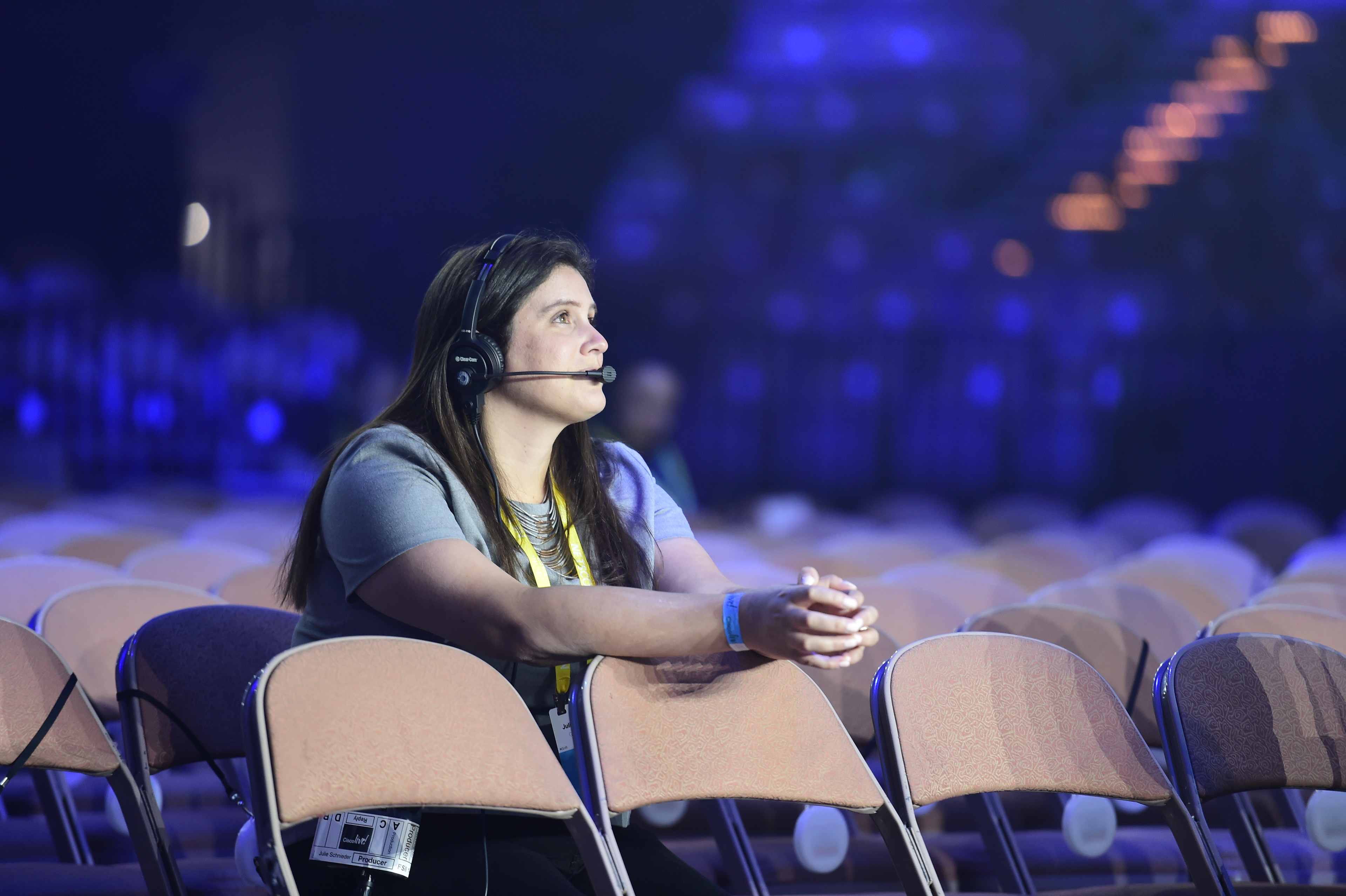 Through the last 10 years, I've been able to explore all things experiential. From helping craft a killer brief that guides the way for each project to creative ideation, pitching, and, of course, bringing it all to life. Regardless if it's a live event or a virtual conference. From video storytelling to stunning scenic that pops on camera and has a wow factor when you walk into the room.
While I love leading teams to push their creative potential and design award-winning work, I've also started stretching into higher leadership roles that help craft agency vision.
I believe it's the journey and process that lead to exceptional work. I believe each member of the team plays an important role and has a voice.
Clients include fortune 500 companies primarily in the tech and automotive sector.
EXPERIENCE:
The XD Agency // A Creative-Led Experiential Agency  (2012–current)
Clients have included: Cisco, Kia, Accenture, Nintendo, Porsche,
Mercedes-Benz, Microsoft, Bank of America, Bayer, Visa, Coke, HP and Lowe's.
Executive Creative Director
2019 – Current
I have been with The XD Agency for a little over 9 years, and throughout
my tenure there I've grown and evolved into the highest levels of creative
leadership. Some of my current responsibilities include:

Developed immersive and imaginative experiential campaigns and bespoke    
activation concepts (including virtual) for a wide range of brands seen above.

Mastered the art of developing scalable, results-driven concepts to tell brand stories under any budget or timing parameters effectively and meaningfully

Created binge-worthy content pieces/series for distribution through every conceivable channel, from traditional media to social channels to emerging media

Managed and mentored a team of graphic designers, environmental designers, copywriters, animators, video editors, digital developers, and other creatives to bring ideas to life impeccably

Partnered with strategy directors to design metric-driven concepts and creative executions, providing robust proof of the success and impact of a project

Lead larger multi-disciplinary teams under an "ideas first" model to create compelling pitches to win new business.

Maintained and grew numerous client relationships, actioning on organic growth opportunities as well as networking within
Interim Head of Creative
July - Sept 2021
For three months, I had the opportunity to lead the creative department at XD. Responsibilities focused on improving morale. Strengthen agency culture, lead RFP's and pitch for new work and participate in new business strategy. Inspire and oversee work to ensure quality. Refine and develop processes that hadn't existed before. Interview new hires and contribute to agency vision.
Other positions held at XD
Senior Creative Director 2017 – 2019
Creative Director & Art Director 2012 – 2017
Work prior to 2012 available on request
AWARDS & AFFILIATIONS
2021 EX Awards // Best Pandemic-Era Virtual Event B2B
2021 Experience Design & Technology Awards // Best Pandemic Era Pivot Experience B2B
2021 Event Marketer Experience Design Awards / Best Virtual Event
2020 Biz Bash Event Style Awards // Best Staging Design of the Decade
2020 EX Awards // Best Stage Design // Gold winner
2019 American Business Award // Best Customer Engagement Event // Gold
2019 Experience Design & Tech Award // Best Stage Experience // Gold Winner
2018 Stevie Awards' American Business Awards // Silver Winner
2018 International Business Awards // Gold Winner
2017 Experience Design and Technology Award // Gold Winner
More available upon request
EDUCATION
Art Center College of Design
1999 - 2002
Pasadena, CA
BA: Graphic Design
Syracuse University
Rhode Island School of Design
MORE GOOD STUFF:
The last RFP submitted - won back Cisco Live for an additional three years with multi-million dollar budgets
Agency mentality that focuses on customer service
People and Life first - take care of and listen to your team, and they will give you everything
Trust is everything, both internally and with the client
I have a love of gourmet ice cream and lousy TV programming
I started a passion project during covid called CMYK
If there is a reason to have cake, I want to be the one to decorate it
My husband and I met in high school
My happy place is San Onofre State Beach
I have a strong voice, but I like to listen and observe first
Somehow I like leading a presentation but am terrified of karaoke
Most proud of: Cisco Live 2017 was the most creatively satisfying show  I've worked on, and I look forward to talking through it with you